Welcome to Q&Y Spa.
We provide quick, efficient, friendly and professional beauty services and other face, body, leg, wax and laser treatments.
Visit us at 75 Heath St, Hampstead,
London, NW3 6UG.
Or simply book an appointment by clicking on the button beylow.
During laser hair removal, a laser emits a light that is absorbed by the pigment (melanin) in the hair. The light energy is converted to heat, which damages the tube-shaped sacs within the skin (hair follicles) that produce hairs. This damage inhibits or delays future hair growth.
Most people describe the laser hair removal treatment as uncomfortable rather than painful. The level of discomfort between individuals and depends on the area being treated.
The laser works by targeting colour in the hair shaft and follicle. The best results are usually seen with darker hair. For that reason, blonde, red and grey hairs can be more difficult to remove. Some underlying medical conditions may exclude you from the treatment, as they make the results harder to predict. We recommend coming in for a consultation where we can assess your suitability.
For best results, we recommend 8 treatments, around 4-6 weeks apart. You should start to see results after your second or third treatment, but it's important to note that the way the human body has been designed, sometimes is impossible to remove 100% of the unwanted hair. 
In some cases, we can remove up to 98% of hair and the average person can expect at last 80% removal. However, this may depend and be limited to your age, hair type, hormone levels and any existing medical conditions and other factors.
Here at Q&Y SPA, we specialise in hair removal for both men and women. We use a revolutionary new technology (Diode 808nm Laser) which is the gold standard in Permanent Hair Removal, and is suitable on all pigmented hair and skin types — including tanned skin. Treatments are most effective on medium to dark hair on any skin type.
Our Permanent Laser Hair Removal can treat all skin and hair types, it's safe and deliver consistent hair-free results when used on a regular basis. It also requires less treatments compared to IPL (intense pule light) lasers.
We use high-quality products that are appropriate for every skin type, and also provide free patch tests before treatment.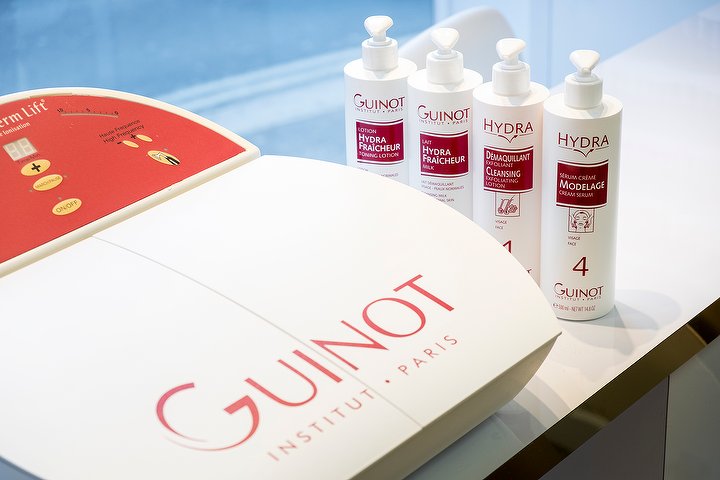 Welcome to Q&A Spa in Hampstead, London.
Q&Y Spa is a brand new beauty salon offering a wide range of beauty and holistic treatments, from luxury Guinot facials and Shellac manicures to reviving massages and therapeutic acupuncture.
Decorated to a high standard, this relaxed and quiet venue is ideally located within a 2-minute walking distance from Hampstead Underground Station.
*The salon is not wheelchair accessible and does not provide parking.
Hours
Mon to Fri: 10 am — 8:00 pm
Sat: 10:00 am — 8:00 pm
Sun: 10:00 am — 8:00 pm
Location
75 Heath St, Hampstead
London, NW3 6UG